Propiconazole nanoencapsulation in biodegradable polymers to obtain pesticide controlled delivery systems.
Keywords:
Nanooencapsulation, Propiconazole, Fungicide, Fusarium, Emulsification and solvent evaporation
Abstract
The nanoencapsulation of pesticides in biodegradable polymers confers several advantages to conventional agrochemicals, such as protection against losses due volatilization and degradation of the active ingredient, as well as the augment of water dispersion, allowing for their application on crops without requiring the use of organic solvents that could harm the user and the environment. This characteristics could enhance the productivity, reducing both costs and environmental pollution. In this work the propiconazole fungicide, forming part of a commercial formulation as well as in its pure state, was encapsulated using as carriers the biodegradable polymer poly lactic acid (PLA) and the biodegradable co-polymer poly (lactic-co-glicolic) acid, all with the aim of generate controlled fungicide release systems to augment the efficiency of the treatments of the Fusarium dieback disease. The most efficient system obtained presented nanospheres of 146.28 nm and an encapsulation efficiency over 42%. The antifungal activity tests showed that the use of this nanoencapsulated fungicide system enhances the growth inhibition percentage in 5%, obtaining a formulation that presents good dispersion in water without the need of organic emulsifier agents.
Downloads
Download data is not yet available.
References
Cano Robles, F. K.; Mendoza Cantú, A.; Revista Bio Ciencias 2017,4(3), 164-178. DOI: 10.15741/revbio.04.03.03
Xue, J.; Zan, G.; Wu, Q.; Deng, B.; Zhang, Y.; Huang, H.; Zhang, X.; Inorg. Chem. Front. 2016, 3(3), 354–364. DOI: 10.1039/C5QI00186B
Bramhanwade, K.; Shende, S.; Bonde, S.; Gade, A.; Rai, M.; Environ. Chem. Lett. 2016, 14(2), 229–235. DOI: 10.1007/s10311-015-0543-1
Singh Duhan, J.; Kumar, R.; Kumar, N.; Kaur, P.; Nehra, K.; Duhan, S.; Biotechnology Reports 2017, 15, 11–23. DOI: 10.1016/j.btre.2017.03.002
Eatough, M.; Kabashima, J.; Eskalen, A.; Dimson, M.; Mayorquin, J.; Carrillo, J.; Hanlon, C.; Paine, T.; J. Econ. Entomol. 2017, 110(4), 1611–1618. DOI: 110. 1611-1618. 10.1093/jee/tox163.
Ghormade, V.; Deshpande, M. V.; Paknikar, K. M.; Biotechnol. Adv. 2011, 29, 792?803. DOI: 10.1016/j.biotechadv.2011.06.007.
Mogul, M. G.; Akin, H.; Hasirci, N.; Trantolo, D. J.; Gresser, J. D.; Resour. Conserv. Recy. 1996, 16, 289?320.
Lavicoli, I.; Leso, V.; Beezhold, D. H.; Shvedova, A. A.; Toxicol. Appl. Pharm. 2017, 329, 96–111. DOI: 10.1016/j.taap.2017.05.025
Mishra, S.; Singh, R.; Singh, A.; Keswani, C.; Naqvi, A. H.; Singh, H. B.; Yu, J.-H.; Plos One 2014, 9(5): e97881. DOI: 10.1371/journal.pone.0097881
Nuruzzaman, M.; Mahmudur Rahman, M. M.; Liu, Y.; Naidu, R.; Agric. Food Chem. 2016, 64, 1447?1483. DOI: 10.1021/acs.jafc.5b05214
Auffan, M.; Rose, J.; Bottero, J.-Y.; Lowry, G. V.; Jolivet, J.-P.; Wiesner, M. R.; Nat. Nanotechnol. 2009, 4, 634?641. DOI: 10.1038/nnano.2009.242.
Grillo, R.; dos Santos, N. Z. P.; Maruyama, C. R.; Rosa, A. H.; de Lima, R.; Fraceto, L. F.; J. Hazard. Mater. 2012, 231?232, 1?9. DOI: 10.1016/j.jhazmat.2012.06.019
Yan, J.; Huang, K.; Wang, Y.; Liu, S.; Chin. Sci. Bull. 2005, 50, 108?112. DOI: 10.1360/04wb0077
Nair, R.; Varghese, S. H.; Nair, B. G.; Maekawa, T.; Yoshida, Y.; Kumar, D. S.; Plant Sci. 2010, 179, 154?163. DOI: 10.1016/j.plantsci.2010.04.012
Zhang, J.; Li, M.; Fan, T.; Xu, Q.; Wu, Y.; Chen, C.; Huang, Q.; J. Polym. Res. 2013, 20, 1?11.
Lee, J.; Moon, J.; Jeong, J.; Kim, M.; Kim, B.; Choi, M.; Kim, J.; Ha, C.; Macromol. Res. 2016, 24(8), 741-747. DOI 10.1007/s13233-016-4100-y
Chuensangjuna, C.; Pechyenb, C.; Sirisansaneeyakula, S.; Energy Procedia. 2013, 34, 73 – 82. DOI: 10.1016/j.egypro.2013.06.735
Hwisa, N.; Katakam, P.; Rao, B.; Kumari, S.; VRI Bio.l Med. Chem. 2013, 1(1), 1, 8-22. DOI: 10.14259/bmc.v1i1.29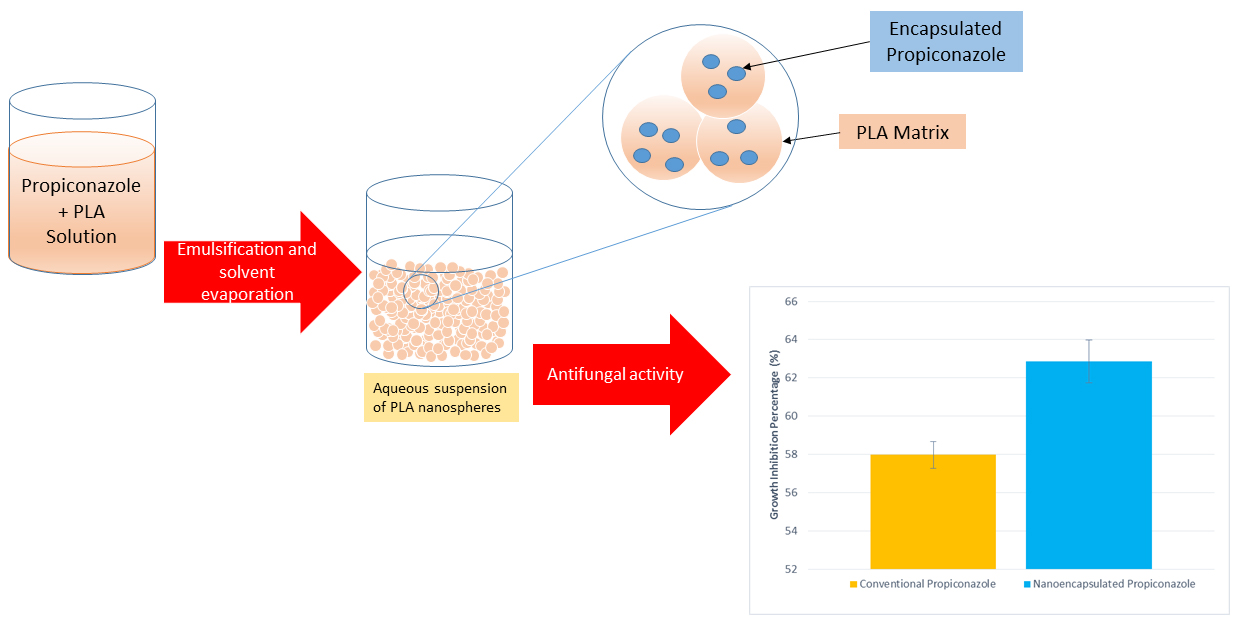 Downloads
License
Authors who publish with this journal agree to the following terms:
Authors retain copyright and grant the journal right of first publication with the work simultaneously licensed under a Creative Commons Attribution License that allows others to share the work with an acknowledgement of the work's authorship and initial publication in this journal.
Authors are able to enter into separate, additional contractual arrangements for the non-exclusive distribution of the journal's published version of the work (e.g., post it to an institutional repository or publish it in a book), with an acknowledgement of its initial publication in this journal.